Focus on
The strengths of

100% adaptable to your objectives
Your organisation and your risks are unique, discover the magic sequence that matches your challenges:
Choose your cyber risks: ransomware, data leakage, etc.
Launch an immersive, realistic Cyber Investigation
Manage cyber maturity improvement over the long term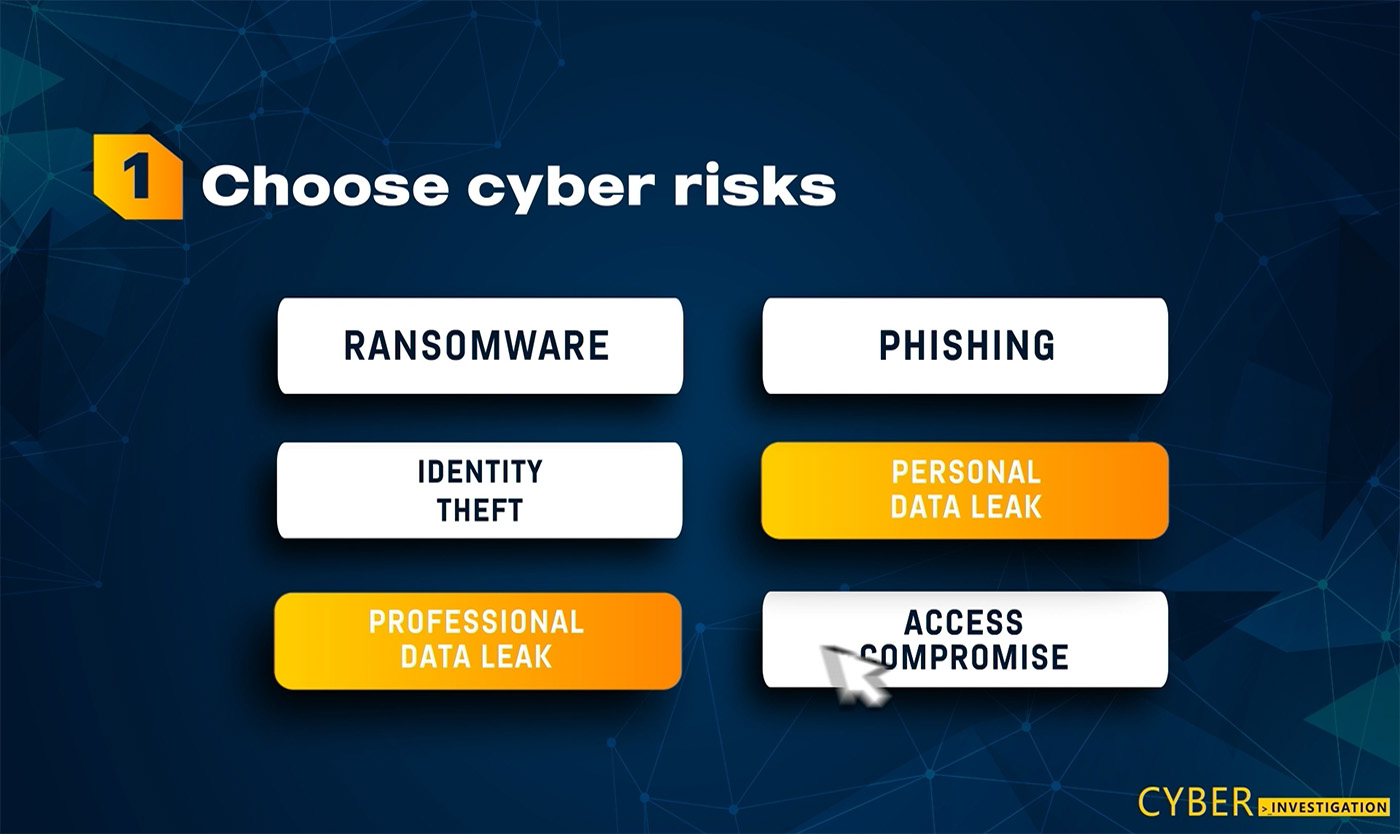 Fun but serious: 96% satisfaction
A platform that stimulates collective energy
Cyber investigations based on real cyber attacks (ransomware, data leaks, deepfakes, etc.)
Learning by doing
75% memorisation
Inspired by the learning pyramid model
Measurement of reaction persistence (after 1, 6 or 24 months, etc.)
100% customisable speed quizzes to create the link with your organisation's cyber rules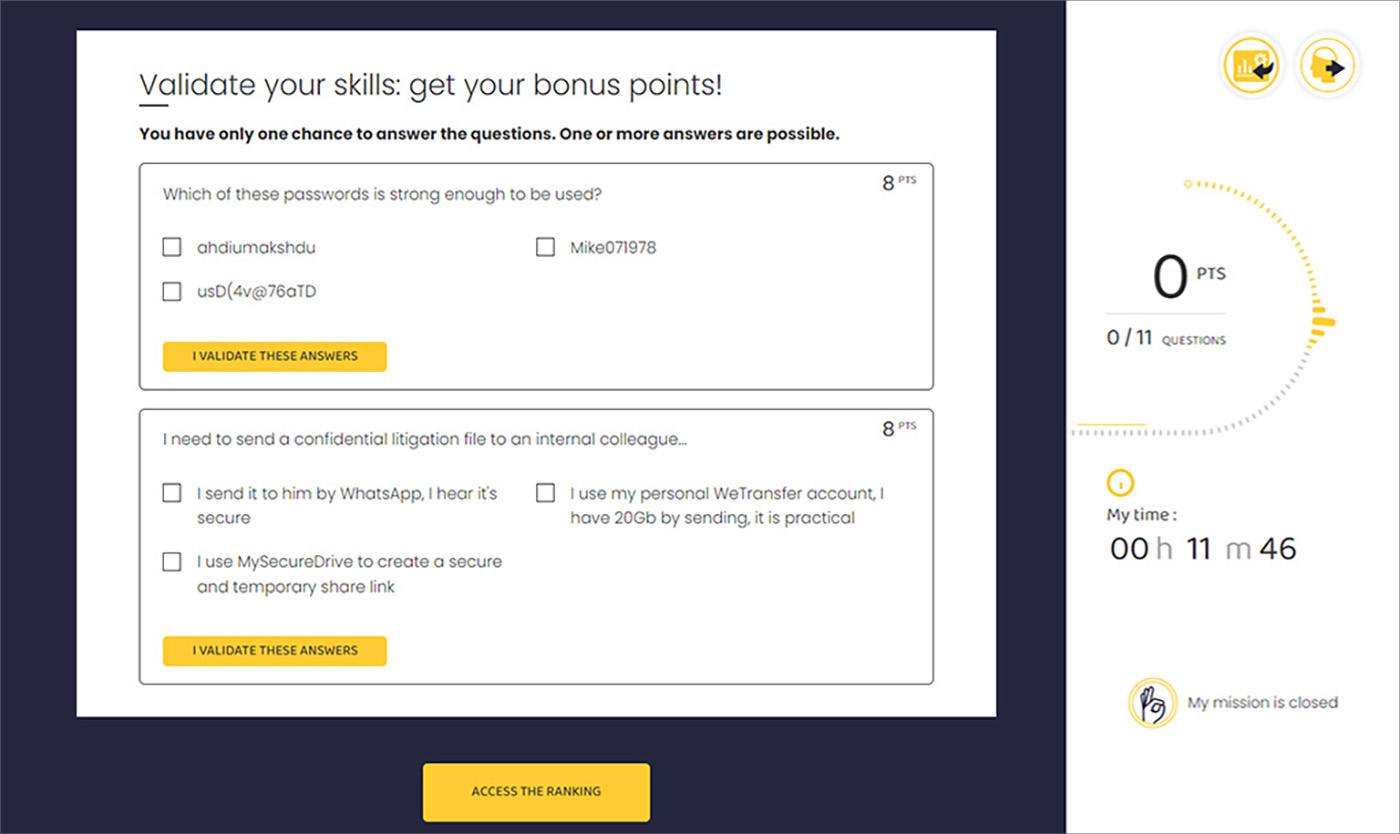 8 major risks measured
KPIs by cyber hygiene priority (social media, passwords, phishing, etc.)
Deep learning on behaviours by geography, department, team.
Key elements for your CSR, connected to your LMS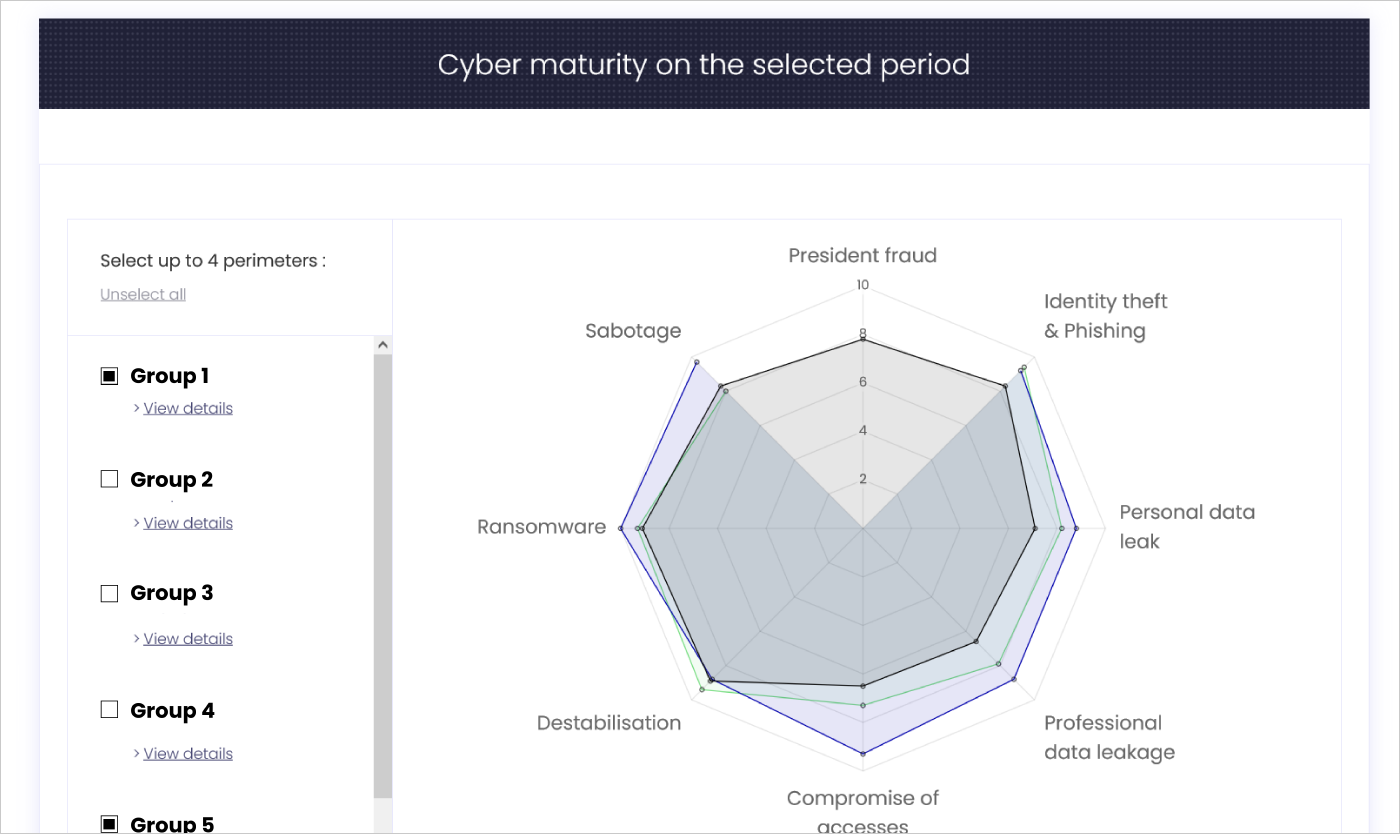 A program that adapts to your cyber awareness-raising objectives
How does it work?
Discover the first cyber training platform for all levels.
Your cyber training program
By population
According to your risks
At your own pace
SaaS model
8 languages
Authentication by SSO
0 integration effort
GDPR compliant
Access on-demand
Customized learning
Customisable duration from 15min to 90min
Spread your best practices
100% customisable communication kits
Personalised learning
Duration adjustable from 15 min to 90 min
Share your best practices
100% customisable communication kits
100% adapted to your challenges
Prevention of manipulation risks
Services and tertiary sector: protection of personal, banking and financial data
Industry, transport and energy: protection of industrial sites
Confronting hacking
Confront your employees with realistic scenarios and the vulnerabilities usually exploited by hackers.